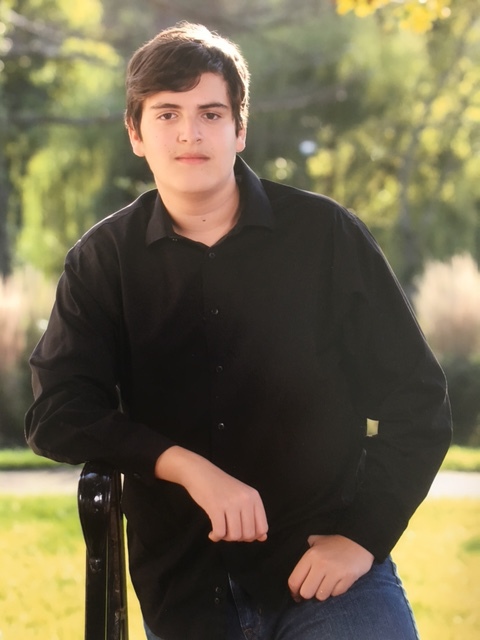 "My sons Thomas and Danny studied music at the School of Music and Drama in Little Silver for many years. They learned quite a bit about music and enjoyed their teachers very much. Now Danny has been accepted at Rensselaer Polytechnic Institute at Troy, New York to study Aeronautical Engineering this Fall! He also will continue in the music program for guitar and string classes. Thanks to our friends at the School of Music and Drama for my sons great start in music."
Luisa Alegria
"My son Keita has been studying at the School of Music and Drama since the Fall of 2004. First learning to play the piano and then in the ensmble class this summer, Keita has discovered so many wonderful parts of himself. The experience has helped him academically and emotionally. He eagerly goes to music class each week and whatever he has accomplished brings such joy to his face when he shares the experiences with me. The school has helped my son go inside and find the music within his heart - this is a gift that will last him a lifetime"
With Gratitude, Dr. Carol Penn
"I just wanted to take a moment to say how much my daughter Sammi and I are enjoying Music and Me class on Friday mornings with Ms. Maria. She is a wonderful music teacher and she really runs a fun and upbeat class. Sammi sings all of the songs at home and she is learning so much from the class. Maria is so patient with the kids and everyone loves her (parents included)!

Sincerely, Cindy Kirk
"After a 37 hour power loss because of the March storm, the moment the lights came on my ten year old son let out a resounding "YESSSS", gave his father a high-five and sprinted to the keyboard. Thanks to the School of Music and Drama for helping to instill such a love of music in him."

Sincerely, Maria Maita
"I can't tell you how much my daughter has grown in her confidence and ability in both playing the piano and singing. Her teacher has opened her eyes to so many styles of music and taught her so much about performing. She is so positive and encouraging! We can't wait to see the faculty recital! And a huge thanks for the Friday morning "Music and Me" mommy and me class. My younger daughter and I look forward to it every week. Again, our teacher is unbelievable! She has such a way with the children - and all of the moms too. From her opening song to her parachute and drums, she makes it all so much fun. The School of Music and Drama is an amazing school and I'm so glad we found you. Just had to share and THANK YOU!"

Best, Joy Brandt
William thorougly enjoys his piano lessons and he's excited to hear the melodies that he makes. He's in complete control when he plays the piano and he loves it. Lessons have helped with William's fine motor skills, confidence and concentration. I highly recommend that children take up a musical instrument. Music lessons are something we enjoy as a family, as William enjoys when we sing as he plays. As a result, I'm learning to read music too! We sing the praises of the School of Music and Drama!

Sincerely, Josyane Coughlin