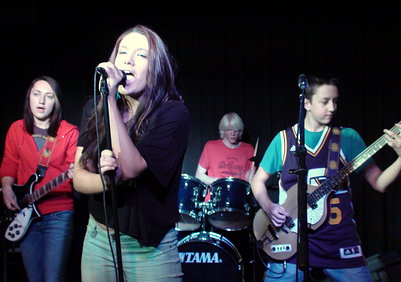 RockBand students meet once a week for an hour in groups of 3 to 6 students to practice and perform music from the classic rock and pop repertoire of today.
The students learn how to work together as a group, play together in time, learn musicianship skills, improvise and solo and learn to perform music. RockBand students perform on at least 2 concerts per year.
Playing and working together as a band is one of the best ways for students to improve faster and is highly recommended for any student who has been studying an instrument for two years or more.
* The best reason to choose our school for this program is our University trained professional instructors.
Band playing is for Intermediate to Advanced level students Tuition is $90 per month.