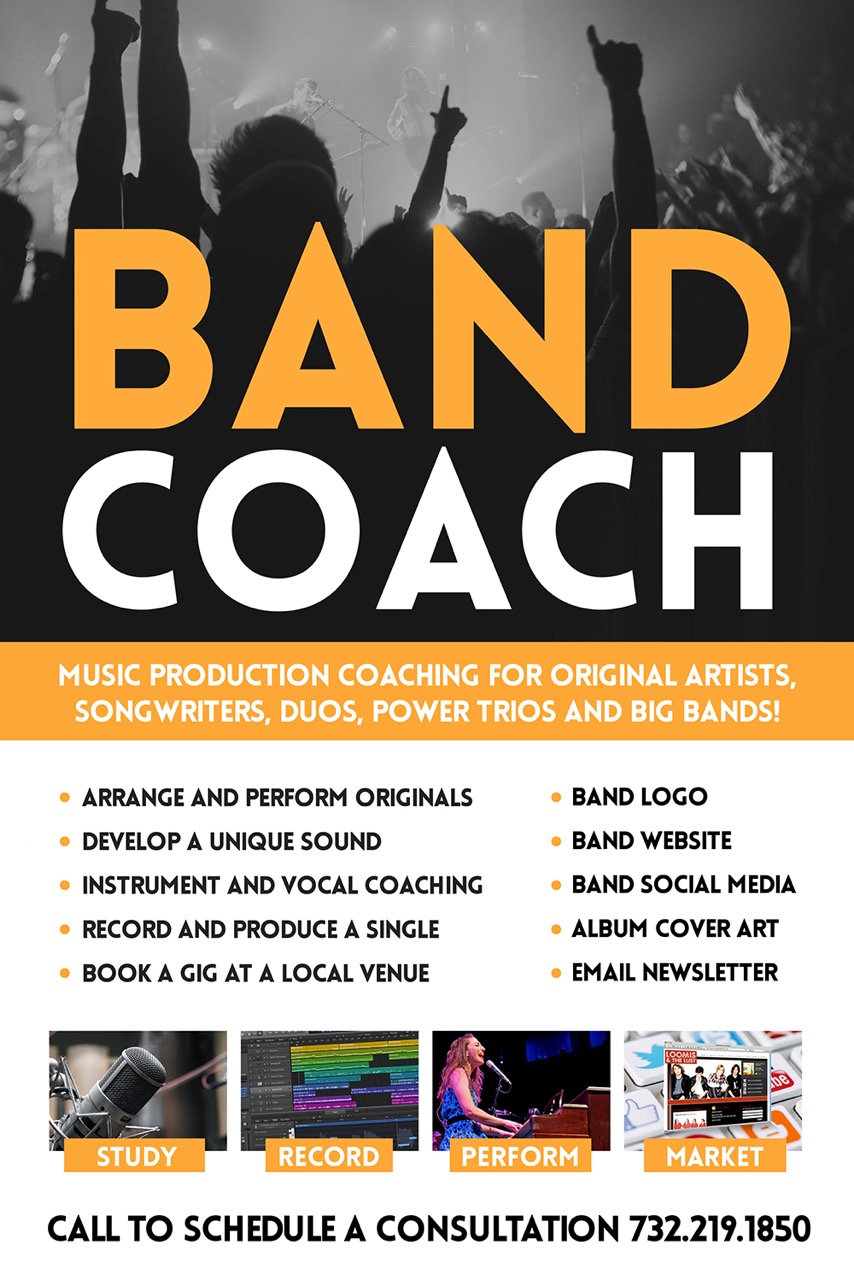 Do you or your child write songs? Do you want a coach to help develop, record, digitally master and produce those songs? Then work with a web designer to make a website and help organize social media to promote the music? After an initial consultation on exactly what you want from the program we can begin!
Studio Director Jim's students include Charlie Puth, Phoebe Ryan, award winning songwriter Shannon Corsi and many more - Through Band Coach he is now available to work with YOU on YOUR music! Colton, another member of the Band Coach Team performs regularly at the Jersey Shore and books shows at the Saint. Allan is ready to help promote the music online when it's ready!
Steve Jobs said "Creativity is just connecting things. When you ask creative people how they did something, they feel a little guilty because they didn't really do it, they just saw something. It seemed obvious to them after a while. That's because they were able to connect experiences they've had and synthesize new things."


Lets Connect - Lets Create - Lets Synthesize New Things -
Band Coach