Starting a new activity can be a challenge
Over the years as we've helped so many people get started in music lessons and classes we've been asked really, really good questions that have helped us get better and better at what we do. Our lessons are for students of all ages, but there are certain guidelines that can help you get started at the right time for you or your child.
What instrument is right for your child, and how old should they be to start that particular instrument? Can they switch instruments if they'd like to or can they study two at the same time? Can adults learn to play music or sing? Are there different teaching methods or approaches that work better with certain students?
What kind of environment should we study in? What kind of teacher should we look for and is learning hard? And of course, the universal question, how much should we practice?
For the answers to these questions and more download our Free Report "5 Ways To Get The Most Out Of Music Classes
".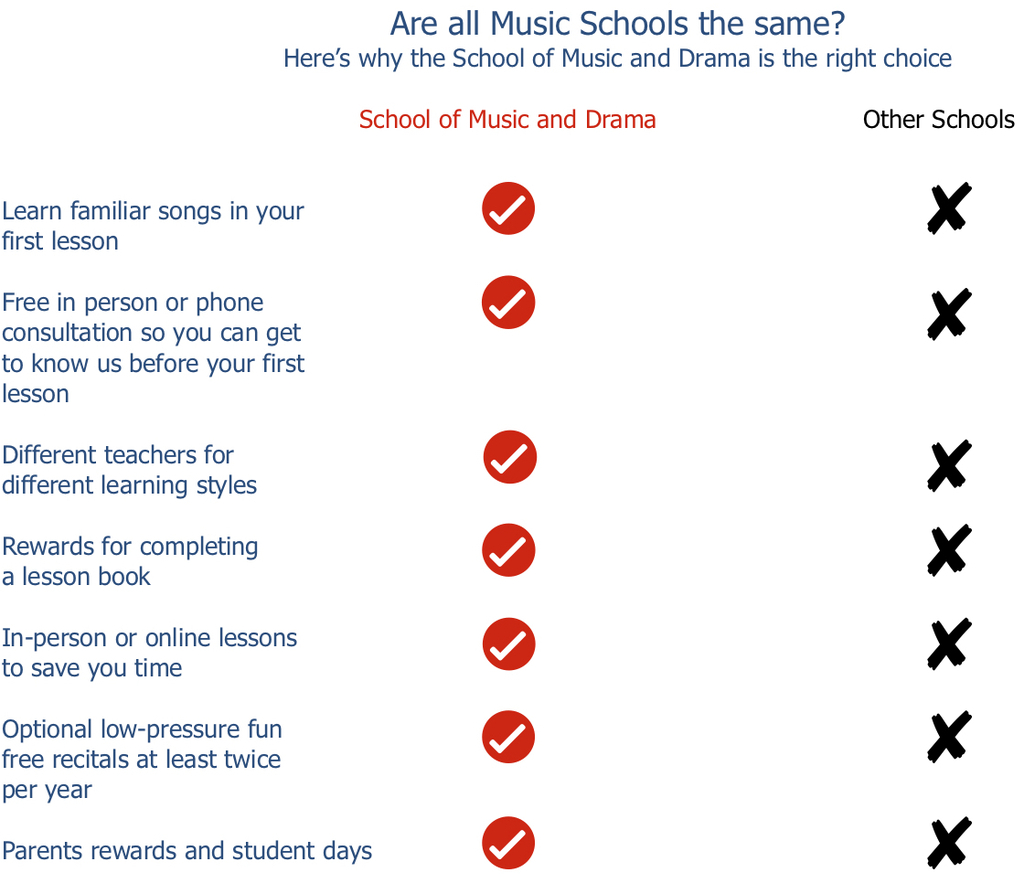 "My son has truly enjoyed the last two years with the School of Music & Drama. He has taken guitar and drum lessons and just the other day asked if the lessons could be longer, he said the time goes by too quick! What a great thing to hear from your child!"
- Karen Gyimesi, Fair Haven