Trying something new should be fun and easy
Does it really matter which school, studio, or acting class you decide to enroll your child at? Does the school have a certain method or philosophy they use? How do the teachers get the students to break out of their shells and open up to performing?
How old should my child be to begin? Does the size of the class matter? Will my child really get something out of the class and be able to participate? Will there be assignments to do at home?
Will the material be age-appropriate? Will I get to see my son or daughter perform something they've learned at the end of the session?
For the answers to these questions download our Free Report "4 Ways To Get The Most Out Of Drama Classes
"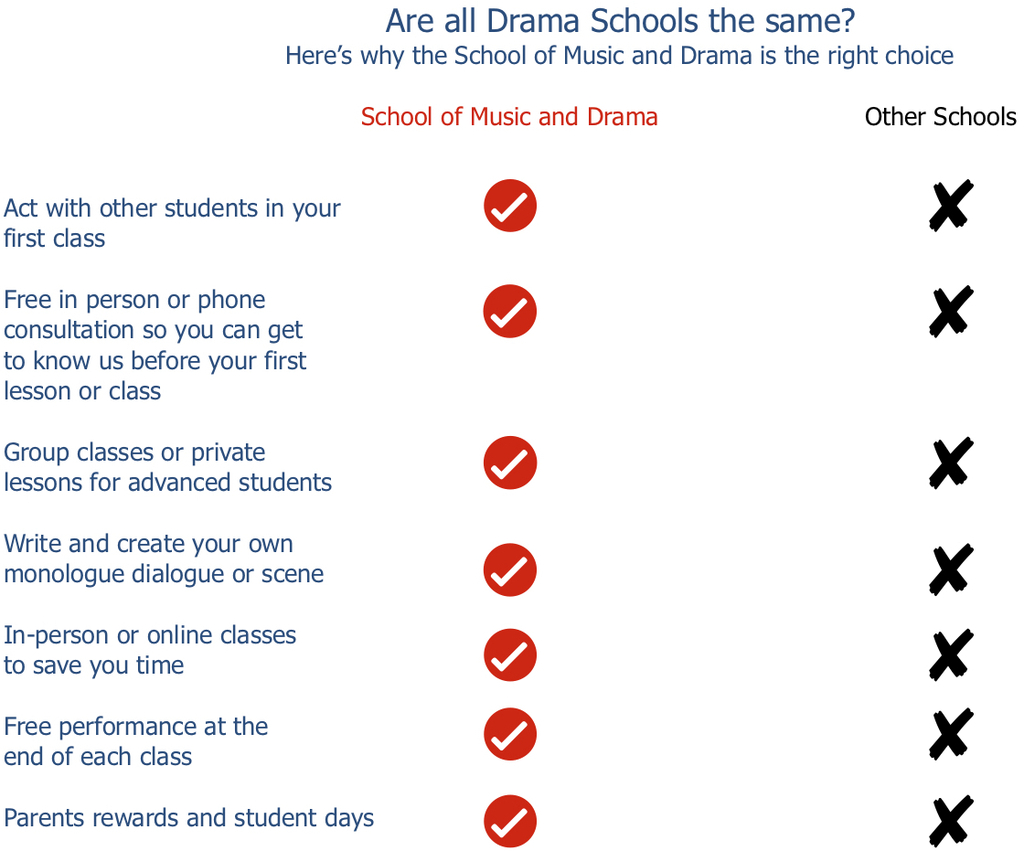 "The School of Music and Drama's acting classes have been a great experience for my son! He tends to be shy and anxious in social situations, and his teacher is amazing at getting him out of his shell. They work on improv, stand-up/comedic routines, and other ways for him to think on his feet in really fun and engaging ways. He enjoys their sessions and has gotten so much more comfortable speaking in class and socializing in general since starting at The School of Music and Drama."
- Ashley Chubrick, Shrewsbury