Recital Information
Your child will feel like a star at our next recital!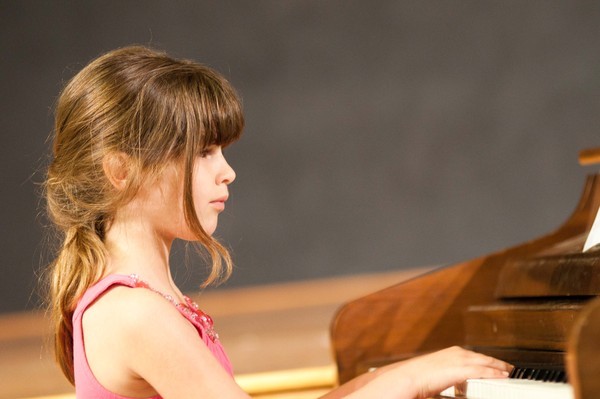 Our recitals are the perfect venue for you or your child to show family and friends the results of months of learning and practice. Our recitals are organized and designed to eliminate "stage fright" and help performers build self esteem.
At our music recitals, students get exposed to new musical styles and instruments. The recitals help students stay motivated, encouraged and interested by seeing the progress of their peers. Our drama performances give students the chance to do monologues and dialogues and perform scenes and plays! We hold more recitals each year then any other studio in Monmouth County and we pride ourselves on making them the lowest stress, most enjoyable events you will experience. Our recitals will provide your family with great memories that will last for a lifetime.
Our student ensembles and RockSchool bands have performed at Monmouth Mall and done outdoor summer concerts at Victory Park in Rumson and Fair Haven park. In 2011 our students performed at the Movies in the Park series at Fair Haven Fields!
BASIC RECITAL GUIDELINES TO ENSURE A GREAT PERFORMANCE FOR EVERYONE:
As always, our recitals are free of charge, but we do ask every family attending the Winter Recital to bring two non-perishable food items to help the charities that the library serves.
All students performing - whether they have memorized their pieces or not - should bring their music.

We also ask parents to stay for the entire performance to ensure that all students performing have a full and appreciative audience.

If you are bringing younger siblings please help them be as quiet as possible so that the performers can focus and concentrate on their music.

Most importantly have fun! See our guide to becoming a better performer.
In 2020 we had a virtual recital, highlighted by Sarah and Andrew Rodrigues video performances. In the clip from 2016 you'll see a typical School of Music and Drama recital - rock, classical and pop music. Students having fun showing off their skills playing great music they love.
"My daughter has been going to the School of Music and Drama for about a year and half. She started as student who didn't know how to hold a cello to just recently being accepted into the NJ State Youth Orchestra. My daughter's teacher has made it fun for her to learn and she looks forward to her lessons. It's clear the teachers here have a passion for music and seem to really enjoy what they do" - Lorelei Shull, Little Silver
Spring Recital 23 - June 24th at 1pm at the Middletown Public Library New Monmouth Rd, Middletown Township, NJ 07748