Are you looking for a drama class that's just right for your child? Drama Kids is an award winning drama-based program dedicated to helping children grow as artists, leaders and communicators with more than 50,000 students currently attending classes in over 25 countries! Students will develop important life skills through high energy lessons such as speech training, creative movement, improvisational games and more! Through dramatic activities, children learn problem solving, teamwork, boost their confidence and develop an understanding of others. Drama Kids aims to create a positive, encouraging environment to bring the shy child out of their shell, or give the outgoing child an outlet for their creativity.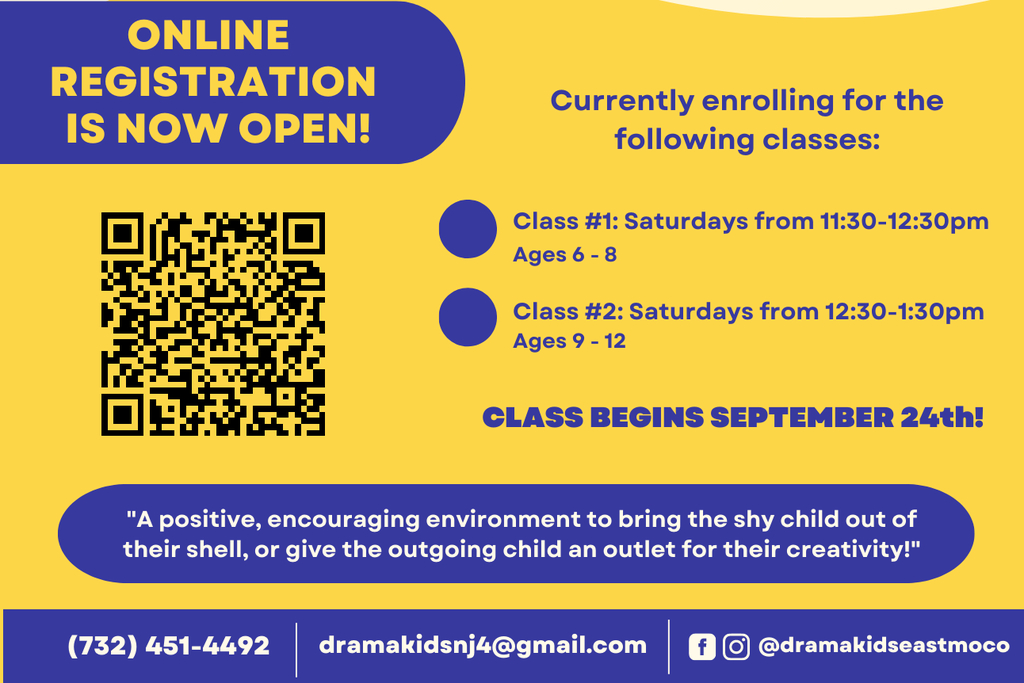 What Drama Parents Say About Us
"I am very happy to say that my girls have been enjoying your drama class immensely and are more motivated than ever to explore this art form! Thank you for that! "
- Catherine Minall, Wall